I finally made this pattern! I bought it sometime last year after tracking down the pattern behind this pin. There aren't many reviews to find of this dress but I did read Corinnea's post which was super helpful.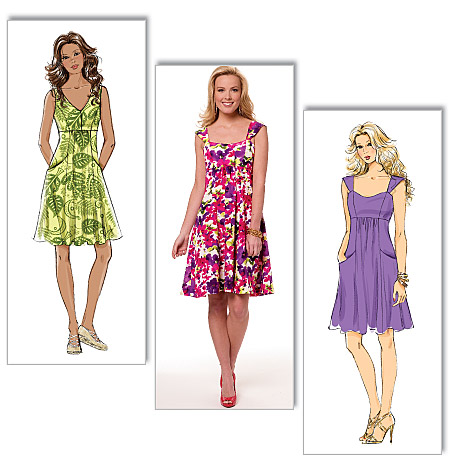 I made the view on the far left which has a v-neck front and lovely deep pockets. I actually had the same reaction as Corinnea when I turned over the pattern sleeve and saw that the back of the dress was straps. I was expecting more coverage but since it is warm weather I decided to just go with it.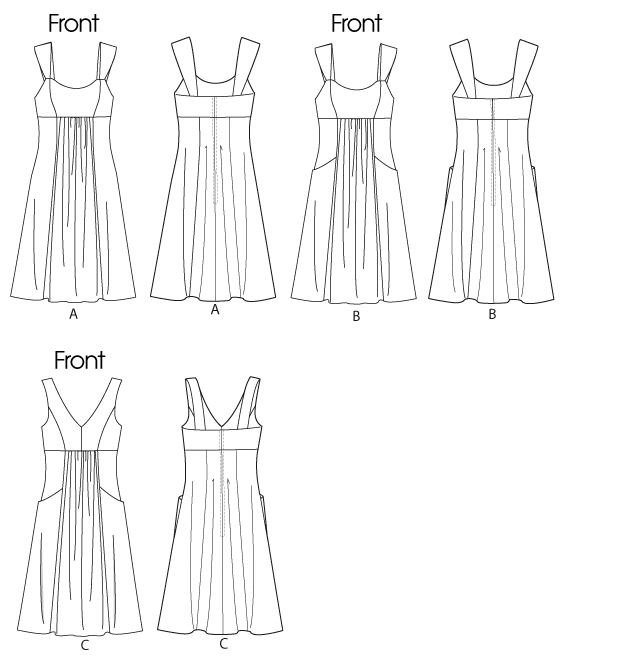 The pattern calls for faille, crepe or stable knits but I didn't have anything on hand that wasn't already earmarked for something else. This is made up from a dress polyester that feels pretty nasty so no harm done if isn't perfect.
The end result is not bad. I need to make a few tweaks to get the fit I want but this is a good start. First off, the neckline is a bit risque for me. That will need to come up about an inch next time.
I would add length on at the top end of the panels under the bodice to give my waist a longer line, but not too much else I won't be able to reach the bottom of those pockets!
The gathered center panel feels a little poofy but for a sundress it is perfect. I either need to reduce the width a touch or do away with the gathers altogether. It wasn't until I had finished that I found this pin where the gathers have been taken out and it looks great.
I am surprised how comfortable I feel in a red dress. Apart from the low neckline, I don't feel like a harlot at all! So even though this is just a practice, there will be more red options in my future.
The back straps are quite lovely after all despite my scepticism. They remind me of the Colette Lily dress.
Look how deep these pockets are! I love them. Anyone with children knows how valuable a dress with pockets is, and these are perfect!